Electric Trolley including accessories at a special price!
Secure your JuStar Carbon Light trolley including free scorecard holder, umbrella and carry bag.
The electric golf trolley JuStar Carbon Light is made of a full carbon frame in eye catching titanium finish and guarantees extraordinary stability and excellent driving pleasure. Two powerful high-tech motors together with a high-performance lithium battery for up to 45 holes provide ample driving power and dynamic. Even on slant courses you will experience a very comfortable handling. The u-shaped and height adjustable handle bar allows a relaxed posture for any golfer and gives perfect accessibility to your clubs. In just a few steps the lightweight trolley can be dismantled to a convenient packing size. Even more comfort is added with the optional remote control. Experience maximum driving pleasure with the JuStar Carbon Light!
incl. JuStar umbrella silver with UV-protection, scorecard holder and carry bag
Lightweight full carbon frame, painted in titanium silver
2 dynamic high-tech motor units
Simple operation rotary speed control
Height-adjustable handle bar
Electronic downhill brake
LED-switch for drive and free-wheel function
Automatic pre-set distance control 10-20-30 m / 11-22-33 yds
Easily dissembled, packing size 65x60x10 cm / 25.5x23.5x3.9 inch
Secure and easy fixing of the golf bag, folding and turning bag supports
No weight limit
Umbrella fixing system for JuStar umbrella
High performance lithium battery for up to 45 holes incl. rapid charger - tested, verified and certified in compliance with UN Transport Test BU-202100303-B1
Secure battery storage inside the golf bag
Weight of frame and wheels 5.5 kg / 12 lb
Remote control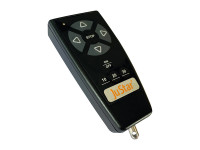 JuStar remote control
€399.00 / pcs
Parking brake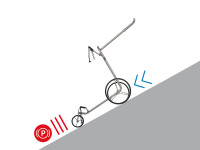 JuStar parking brake
€119.00 / pcs
Engravement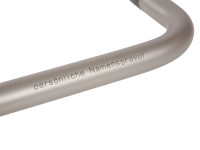 Engravement
€20.00 / Piece
Price calculation
Remote control:
Remote control:
Parking brake:
Parking brake:
Engravement:
Gravurartikel:
Desired text:
rounded up to minimum price
Prices incl. VAT
€2,499.00 *
€2,817.00 *
(11.29% Saved)
incl. VAT
Ready for shipment in approx. 3-5 workdays
Any questions concerning this product?
Find the suitable trolley model now
Configure your personal caddy now and send your request