No results were found for the filter!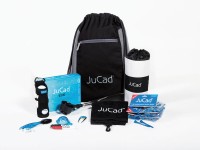 JuCad gift set 4
All you need for your next round of golf: JuCad sports bag, JuCad golf towel, JuCad brush, JuCad ball and tee holder made of high-grade neoprene, JuCad ball marker set, 12 JuCad titanium golf balls, JuCad divot tool, JuCad bottle cooler,...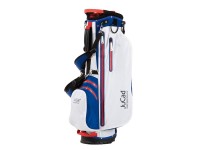 JuCad bag 2in1 Waterproof blue-white-red
The watertight 2 in 1 cart and carry bag. The JuCad bag 2 in 1 Waterproof is a functional master of all trades! The sport featherweight with only 2.4 kg / 5.3 lb is manufactured of 100% watertight material and provided with sealed...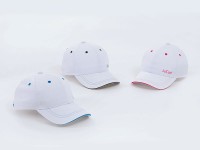 JuCad cap strong
Sporty caps – sturdy, skin-friendly and breathable. Size adjustable with metal buckle. 100% polyester.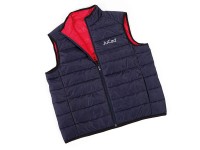 JuCad quilted waistcoat
This light down waistcoat for men, in a sporty elegant blue with red lining, is ideal for cooler temperatures. The water-repellent nylon is windproof and effectively stores body heat. Outside/ inside: 100% nylon, inside (lining)...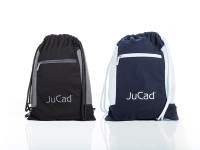 JuCad sports bag
Your trendy companion on and off the fairway. Water repellent, with convenient zipper pocket at the front and adjustable lace-up system.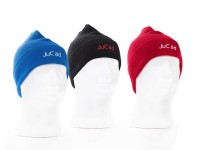 JuCad winter hats
Even in colder temperatures, a round of golf is fun if you have the proper attire. The JuCad knitted hat is available in various colours with embroidered JuCad logo. 45% cotton, 55% acrylic.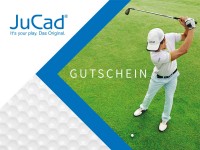 JuCad Gutschein ONLINE
Bereiten Sie Ihren Liebsten, Ihren Kollegen oder Ihren Golfpartnern eine Freude. Die JuCad Online Gutscheine sind für über 450 JuCad Artikel wie Caddys, Zubehör, Golfbags, Reisezubehör, Putter & Griffe sowie Golfshirts einlösbar. Wählen...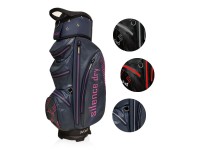 JuCad bag Silence Dry
Waterproof bag with extra comfort. JuCad bag Silence Dry delivers multiple advantages. 100 percent waterproof nylon fabric and YKK zippers ensure dry equipment. Numerous convenient functions complement the usual comfort. The...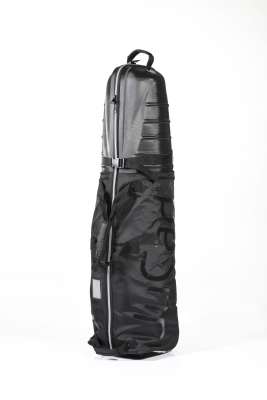 Small Travelcover with hardtop
The manoeuvrable and extremely hard-wearing JuCad travel covers ensure that your golf equipment is travelling securely! Your JuCad trolley fits together with your golf bag inside the JuCad travelcover. Suitable for all JuCad manual and...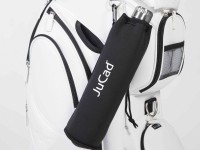 JuCad bottle support neoprene
Protection and insulation for your bottle of up to 1 litre. Water-repellent and equipped with a drawstring, the neoprene bottle support can be attached to the bag by clip-on hook for easy and safe storage.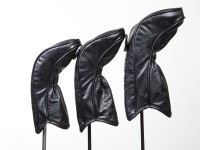 JuCad head cover set
This high quality head cover set for ultimate protection of your driver, fairway wood and hybrid heads. The soft material adapts perfectly to the club head's shape, the inside is fur-lined velvet for scratch prevention. Neutral design,...