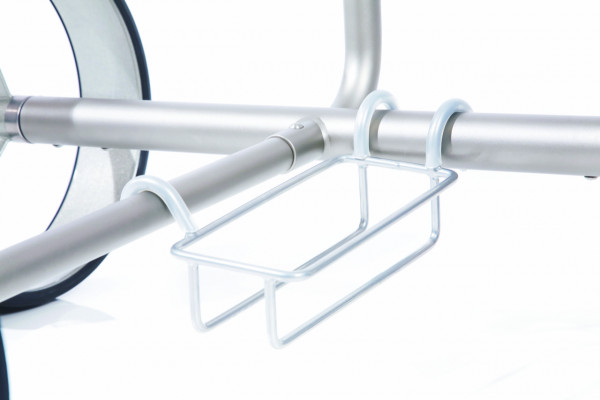 JuStar Powerpack battery bracket
The handmade stainless steel powerpack battery holder is easily attached to your electric trolley. Suitable for all JuStar Powerpacks.
Manufacturer advice
JuStar recommends the storage of the battery within the golf bag. JuStar golf bags are provided with an additional pocket for the Powerpack at the back, in order to enable an optimal weight distribution for the trolley.
The placement inside the golf bag provides the following advantages:
of protection against vibration and humidity foster an extended lifetime of the battery

an accumulation of mud, sand or grass is prevented – the clean solution!