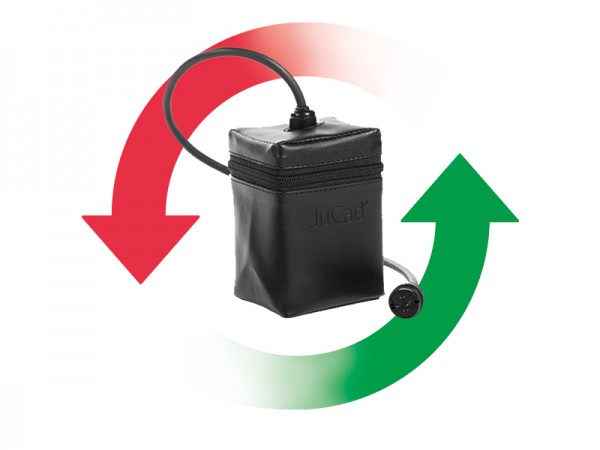 JuCad Battery Replacement
Your battery will not last for another 18 holes? We now offer high-performance batteries with the latest lithium technology which comply with all relevant safety aspects. Battery cells, control unit electronics and charger are all compatible, tested and certified as per UN transport test BU-202000217-B1. Our JuCad Powerpacks are therefore in compliance with all legal transport and safety regulations.
Battery replacement service:
New housing
New leather protective cover
New rechargeable battery cells
Labour hours for Powerpack conversion
Maintenance of legally required safety and transport regulations
The Powerpack battery control and corresponding connection cable remain unchanged. The existing charger is also still compatible.
____________________________________________________
* Due to customs regulations and freight charges, this article is subject to additional costs for the following countries and cannot therefore be ordered directly at the indicated price:

Switzerland, Liechtenstein, San Marino, Norway, Great Britain, Northern Ireland & Islands, Republic of Ireland, Turkey, Cyprus, Balearic Islands (Spain), Canary Islands, Albania, Bosnia & Hercegovina, Faroe Islands, Macedonia, Montenegro, Serbia, Iceland, Kosovo, Ceuta & Melilla (Spain), Azores & Madeira (Portugal), Gibraltar and Andorra.

Please contact us, we will be happy to assist you: service@jucad.de
______________________________________________________
In order to replace the Powerpack, our factory requires the entire unit, including charger. Prior to sending in your existing unit, we do however request you wait for us to contact you with further details. Delivery time starts from the date we receive your Powerpack at the factory.