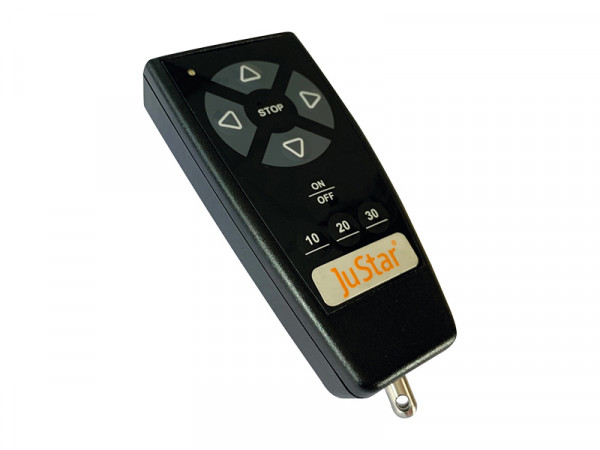 Handy and clear transmitter. Your golf gear is always at the right place sparing you unneces- sary walking. Have more fun on the golf course moving your trolley forwards, backwards, left, right or straight 10-20-30 m (11/22/33 yds) automatically!
The JuStar remote control is optionally available for all JuStar electric trolleys at a price of EUR 399.00 when purchasing a new one.

Would you like to retrofit your existing JuStar trolley with a remote control? Please contact our customer service.