JuCad Carbon Travel Racing 2.0
The sporty carbon trolley in limited edition
The JuCad Carbon Travel Racing 2.0 in iconic racing design advocate pure sportiness. This electric trolley in the elegant JuCad design is built in an elaborate production process of a carbon fibre composite material. Thanks to its extremely robust full carbon frame, which was specially designed by us for the particular demands on the golf course, this trolley features absolute stability despite its low weight of only 5.8 kg / 12.8 lb. The latest generation intelligent technology package provides further comfort and includes quiet brushless motors with a double-sided parking brake for secure grip on the steepest of terrains and an integrated charge state display. The JuCad Carbon Travel Racing 2.0 trolley has a second push-fit connection to achieve a mini packing size for voyages. It is an ideal air travel companion and can be stowed in the JuCad Travelcover together with your golf bag – you travel only with a single piece of luggage. The stepless speed control, the automatic preset distance function and the quiet all-wheel drive train with its two highperformance motors make every round of golf a pleasurable experience. The JuCad remote control is an available option and would avoid unnecessary walking distances for an even more enjoyable round of golf.
Integrated technology package: electronic parking brake on both sides, brushless motors, magnetic plug and charge state display
48V drive system
Simple operation with stepless rotary speed control
Rotary control switch for drive, reverse and neutral functions
Umbrella fixing system for JuCad umbrella
Height-adjustable handle bar
Easy push or pull handling even without battery power
Automatic preset distance control (10-20-30 metres)
Electronic downhill brake (cruise control)
Cables, batteries and motors remain invisible
High performance lithium battery for up to 45 holes incl. rapid charger – tested, verified and certified in compliance with UN Transport Test BU-202100303-B1
Upper and lower folding and turning bag supports
Extremely durable low resistance wheels
Air cushioned interchangeable tyres
Vast choice of wheel and tyre colours at no extra cost
Light, foldable, detachable with a mini packing size: 65x35x15 cm / 25.6x13.8x5.9 inch
Full carbon frame with 6 year warranty
Weight of frame and wheels 5.8 kg / 12.8 lbs Av
ailable with optional remote control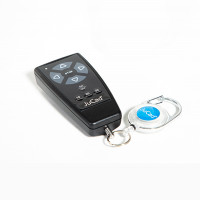 JuCad remote control
€449.00 / pcs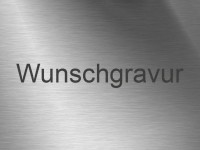 Engravement
€0.00 / Piece
Price calculation
Remote control:
Remote control:
Engravement:
Gravurartikel:
Desired text:
rounded up to minimum price
Prices incl. VAT
incl. VAT
Ready for shipment in approx. 3-5 workdays
Any questions concerning this product?
Find the suitable trolley model now
Configure your personal caddy now and send your request